Printer Friendly -

Curtain Up! Light The Lights! London's New Theatre Is Open For Business!
Posted by MamasDoin'Fine 2012-06-28 08:37:51

---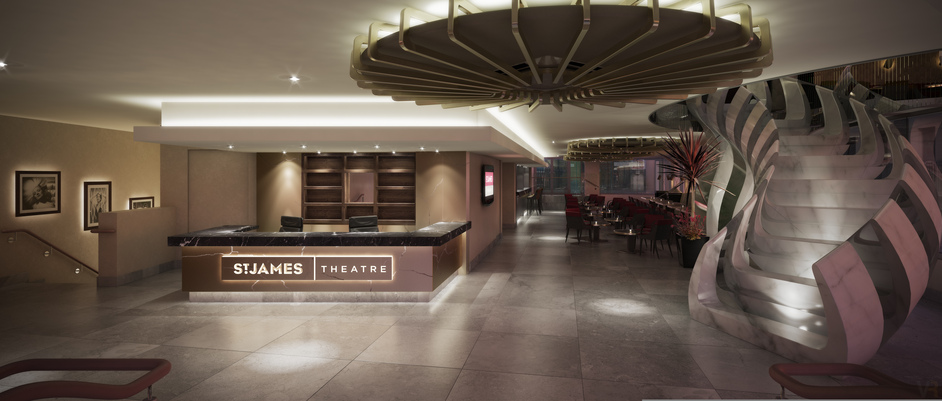 The new St James Theatre, the long-awaited replacement for the Westminster Theatre which was demolished in 2002, will open this September with a new play by Sandy Toksvig and a musical created by John Caird.

Following a decade-long wait for a new theatre on the central London site, the venue will launch on Sept 18th with 'Bully Boy', written by Toksvig and directed by St James' artistic director David Gilmore. It deals with issues of mental health among soldiers serving in Iraq and will star Anthony Andrews.
David Gilmore says: "It's a very tense, powerful, emotional drama. It's a great piece to kick off with and I think it will sit very well in the space."

This will be followed by 'Daddy Long Legs', the UK premiere of a musical based on Jean Webster's 1912 novel, which is written and directed by 'Les Miserables' co-director Caird.
This show transfers from the US, where it is touring, prior to a potential New York run.
Its London run opens on Oct 31st and be followed in December by 'Cinderella' - based on the Grimms' original fairytale in a devised version by Travelling Light, which has previously played at the Tobacco Factory in Bristol.

The venue's inaugural season will then finish with the London dates of Out of Joint's touring production of 'Our Country's Good' by Timberlake Wertenbaker, directed by Max Stafford-Clark.

All four of these shows will play in the theatre's 312-seat main auditorium.

The first three are co-produced by St James Theatre while 'Our Country's Good' is a visiting production, produced by Karl Sydow.

Gilmore said the auditorium offers three configurations of its stage, each of which would be used during the first season.
The site also features a 100-seat second space, which will present a mixed programme of cabaret, comedy and jazz.
Assistant director James Albrecht, who is responsible for programming the second space, said it would be "the icing on the cake". He added: "It will be a very significant venue in its own right - both for the local area and for London. It offers something quite new - it's very flexible, seating can be 80 to 100, and the stage is also flexible. It's a room that lends itself to a whole variety of entertainment."

Ticketing will be handled in-house, with no additional booking fees.

The St James has been designed by Foster Wilson Architects, which was also responsible for the reconfigured Trafalgar Studios, a venue to which the St James is similar both in capacity and the raking of the auditorium.
It has been built as part of a wider commercial redevelopment of the site of the old Westminster Theatre near Victoria Station. The theatre has been entirely privately funded at a cost of £7 million, with most invested by the site's property developer Yolanda Limited, which was responsible for building and fitting out the theatre as part of a planning restriction imposed by Westminster council when the old venue was demolished.

The venue's management team is led by Robert Mackintosh as joint chief executive and creative director, with Gilmore as artistic director, Albrecht as assistant artistic director and Guy Kitchenn as executive theatre director. They will operate the theatre without public subsidy, with the day-to-day costs supported by an on-site restaurant and bar, and conference rentals. The venue is fitted with video equipment, so that productions can be filmed for broadcast or DVD release.

The latest plans for the St James follow a string of ill-fated proposals to replace the Westminster Theatre, which closed in 2002 and was later demolished after a fire.
Plans to create the UK's first black-led theatre on the site collapsed in 2005 when Arts Council England removed £4 million of capital funding because of internal problems at theatre company Talawa, which was to run the site.
Reopening plans then remained in limbo, with the site at one point mooted as a potential new home for the Bush Theatre, until theatre company London Aloft came on board in 2008 with plans to run the venue as a commercial operation. Westminster council granted new planning permission for the site in May 2009 and an opening in 2010 was announced. But it soon became clear that building work had stalled, with difficulties emerging around stipulations in the original planning permission.

Late in 2010, the building's developer Yolanda Limited controversially removed London Aloft from the project and replaced the company with the current team behind the St James Theatre, led by joint chief executives Mackintosh and Alan Judd. They hold a 75-year lease on the theatre site.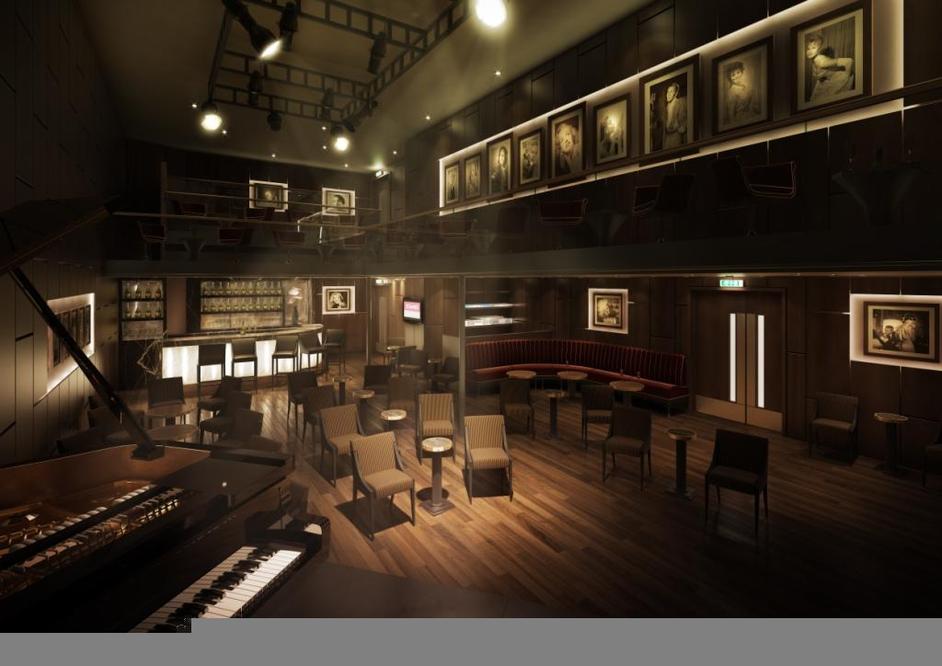 Curtain Up! Light The Lights! London's New Theatre Is Open For Business!
Posted by MamasDoin'Fine 2012-06-28 10:28:35

---
The premiere productions, in detail.

'Bully Boy'
by Sandi Toksvig
18th Sep to 27th Oct 2012.
Directed by David Gilmore.
Co-produced with Lee Dean, Charles Diamond, Daniel Schumann And Royal & Derngate Northampton.
Staring Anthony Andrews.
Tackles the challenging moral issues of contemporary military occupation and its effect on the mental health of serving soldiers. Major Oscar Hadley is investigating allegations of gross misconduct within a self-styled 'Bully Boy' unit of the British army. When young squaddie Eddie Clark from Burnley is interrogated, Oscar begins to discover that 'truth' in a modern insurgency can be a point of view rather than a fact.

'Daddy Long Legs'
Music & lyrics by Paul Gordon.
Book by John Caird. Based on the Novel by Jean Webster.
31st Oct to 8th Dec 2012.
Directed by John Caird
Produced in association with Rubicon Theatre Company.
Starring Megan McGinnis, Robert Adelman Hancock
Set in the early 1900s in New England, Daddy Long Legs is the vivid account of a young orphan as she blossoms into a beautiful, intelligent and vivacious woman. An anonymous benefactor gives Jerusha Abbott an opportunity to attend college, requiring that she write to him monthly, even though he will not respond. Her letters to him paint a moving portrait of her former life in the orphanage, and the development of her mind and spirit.

'Cinderella'
Devised by the company.
Script by Adam Peck. Music by Benji Bower
12th Dec 2012 to 26th Jan 2013.
Directed by Sally Cookson, designed by Katie Sykes
Produced in Association With Tobacco Factory Theatre And Travelling Light.
Modern take on one of the oldest, best loved fairy-tales of all time. When a rich man's wife dies, his daughter Ella mourns her beloved mother with a grief as deep as the snow on her grave. Before the spring sun has time to melt it, her father takes a second wife and their peaceful life is taken over by a host of new and unpleasant relations. Her only friends are the woodland birds who roost in the tree that grows over the grave, but they are no ordinary birds.
A Christmas show for all ages over 6.

'Our Country's Good', based on The Playmaker by Thomas Keneally
30th Jan to 9th Mar 2013.
Directed by Max Stafford-clark
Produced by Karl Sydow, The Out Of Joint and Octagon Theatre Bolton Production.
Australia,1789. A boat full of murderers, thieves and marine officers arrive on a distant shore. There, an ambitious young lieutenant, Ralph Clark, is set the task of directing a cast of convicts in the Restoration comedy 'The Recruiting Officer' to celebrate the King's birthday, the first play ever to be staged in Australia. With only two copies of the script, a cast of convicts, a leading lady facing the gallows and an uncontrollable passion for one of the convict players, Ralph's, and Australia's, first theatre production is in trouble from the start.